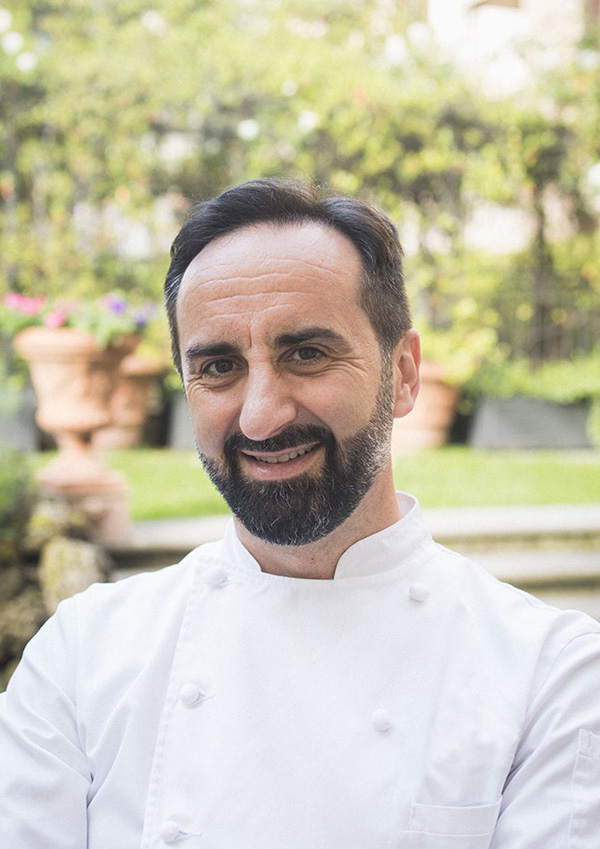 Chef
Vito Mollica
Chef Vito Mollica discovered his love of cooking as a child, when he watched his mother preparing Lucanian specialties in the family farmhouse.
His culinary style combines heart, tradition and territory and is inspired by "knowing the man behind the product, because there is no luxury at the table without excellent raw materials". This explains his personal search for markets and small producers across the Tuscan countryside who share his same passion for quality.
In 2022 he is introducing the new Chic Nonna concept in Florence in the magnificent setting of Palazzo Portinari Salviati, an exclusive Michelin-starred destination that exalts the riches of Italian and Florentine gastronomy.