The tag line "Your Place in History" totally embraces the message that inspires the whole LDC philosophy.
Recovering, restoring beauty and paying tribute to the history of the places hosting the LDC properties are the aims that drive each of our projects.
Besides the profound love for Italy, for its culture, its incredible artistic wealth and for the enchanting landscapes that frame each of our destinations.
When Matteo Ricci decided to enter China, he adjusted his clothing and dove into the world of oriental philosophy, perfectly merging the western and eastern cultural values. When LDC Hotels Group entered Italy in the 21st century, with the help of modern technology, we consciously took the same attentive approach in the matter of culture.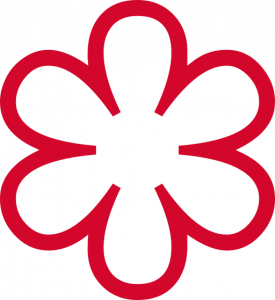 A shower of 5 Michelin stars rains down on LDC restaurants to reward and confirm the unparalleled value of their world-class cuisine: lively, innovative, sustainable and always deeply rooted in the territory.
Palazzo Portinari Salviati in Florence
1 Michelin star enlightens the new, multi-sensory culinary concept of Chef Vito Mollica who, at the helm of 'ATTO di Vito Mollica', features a signature cuisine in constant balance between past, present and the genuineness of traditional flavors skilfully reinterpreted with a contemporary twist.
Relais Sant'Uffizio in Monferrato
The 2nd Michelin star enshrines the Locanda Sant'Uffizio, where the flair of Chef Gabriele Boffa, his profound knowledge of the best local products and the harmonious alternation of remembrance and contemporaneity are combined with an atmosphere rich in comfort and charm.
The confirmation of 2 Michelin stars at Glam at Palazzo Venart in Venice consolidates the gastronomic journey pursued by the talented Chef Donato Ascani, who continues to seduce the most demanding palates with colorful combinations of taste from the lagoon tradition.