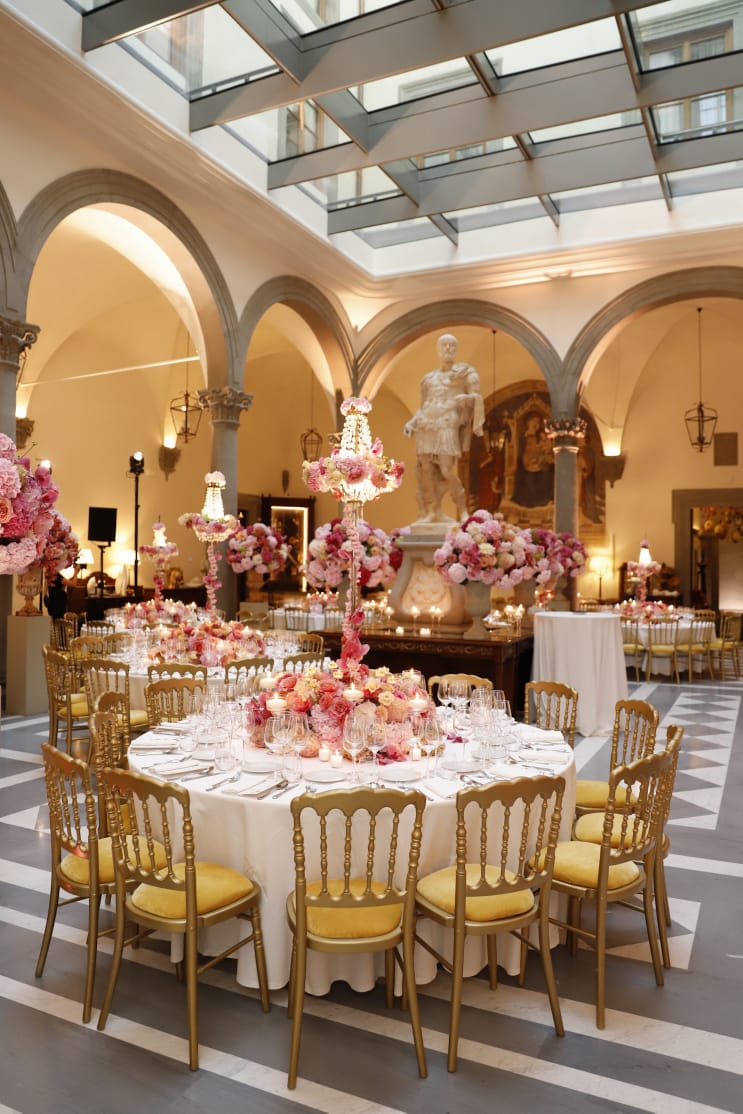 This unique and exclusive wedding location in Florence was the scene of the first meeting between Dante and his Beatrice. It was during a party at Palazzo Portinari Salviati that the deep feeling inspiring Dante's entire life's work blossomed and which still today represents an emblem of pure and sublime love.
To retrace the lives and loves of princes, nobles, poets and famous personalities of history, the Palazzo is uniquely suited to celebrate a dream wedding in Florence or host an intimate reception for a special few.
Customised furnishings, excellent gastronomy and the magnificent historical setting will make your event an exciting and unforgettable experience.