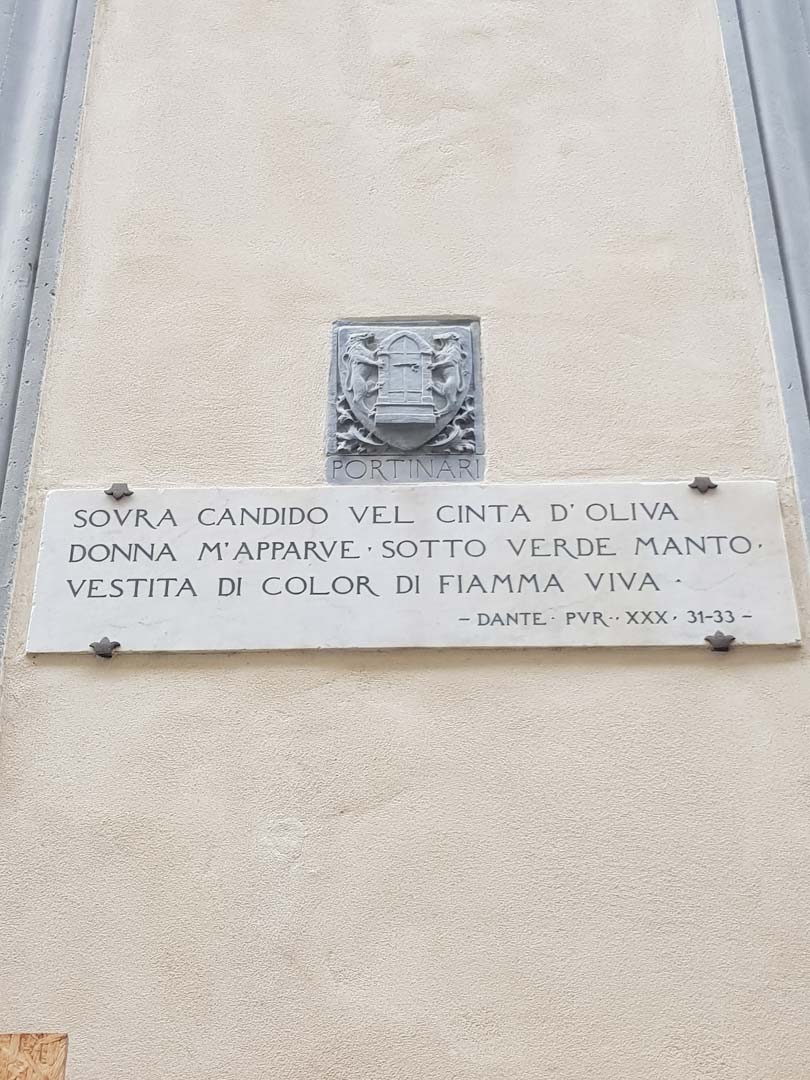 The building was the home of two of the most influential and legendary families of Florence Renaissance: Portinari and Salviati.
The story unfolds with Folco Portinari (1258-1289), an Italian banker most famous as the father of Beatrice, the muse of Dante. Folco Portinari was the first to build houses at the current palazzo location that in the 15th century got transformed to Palazzo. Apart from having a famous daughter, Folco Portinari was the founder of the Santa Maria Nuova hospital, the oldest and most important welfare institution of Florence. Despite the scarce historical record, Beatrice captures the imaginations of generations to come as the embodiment of pure form of love. She was the "true love" of Dante Alighieri, one of the most celebrated poets in the Middle ages and whose works (written in Tuscan dialect vs. Latin) elevated the status of the Italian language.
In 1546, Jacopo Salviati, husband of Lucrezia of Lorenzo de "Medici" (daughter of the famous Lorenzo de Medici, the Magnificent), purchased the Palazzo and further enlarged and modernized the building. The Salviati family was the longest owner of the Palazzo from 1546-1768 (over 200 years) and the family was not only well connected with the Medici family, who inspired and started the Renaissance, but also have many legendary figures whose influences remain present in modern days in language and art.
Jacopo's daughter, Maria Salviati, later gave birth of Cosimo I° dè Medici, Duke and Gran Duke of Tuscany from 1537 till 1574, whose statue remail in the centre of the Palazzo courtyard.
Over the years, the Palazzo housed many famous guests including King Frederick IV of Denmark, during his stay in Florence in 1709
In 1865, during the period of Florence Capital's Kingdom of Italy, it was the seat of the Ministry of Grace and Justice which sold it in 1870 to the Bank of Tuscany, who owned it until September 2016 when the property was sold to LDC Group.
In 2022, after several years of intense restoration, the Palace reopened its doors for luxury residential, hospitality and commercial use.