Your place
in history suites
It is in the sumptuous suites of this historic palazzo in Florence that you will find your place in history. This is where the lives of noble families and love stories intertwined, plots were hatched and unparalleled works of art were commissioned. These rooms of unique charm, combined together in tailored solutions, allow you to freely compose your own exclusive space.
Choose between the two Presidential Suites, respectively 362 and 391 sqm, which include the 110-sqm Gallery with its magnificent depiction of Olympus by Gherardini, and 3 double bedrooms in natural tones and finely restored Renaissance frescoes.
Treat yourself to a luxury experience in the magnificent 600-sqm Royal Suite, the largest in Italy, occupying the entire main floor and including the Palazzo Portinari Salviati frescoed Gallery, ideal for exclusive private receptions.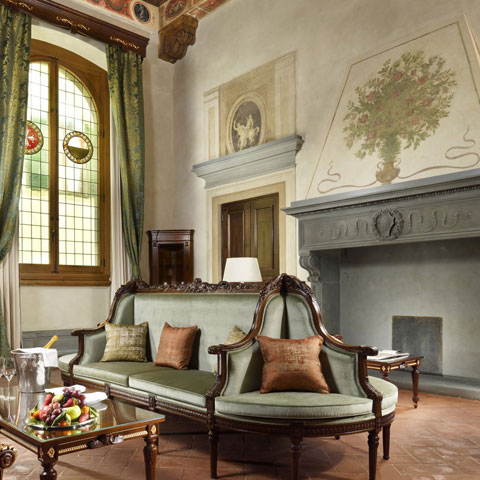 Presidential Suite
Dante Alighieri
360 mq | 6 adults | via del Corso view
For a personalized offer, please contact our booking department at booking.portinari@ldchotels.com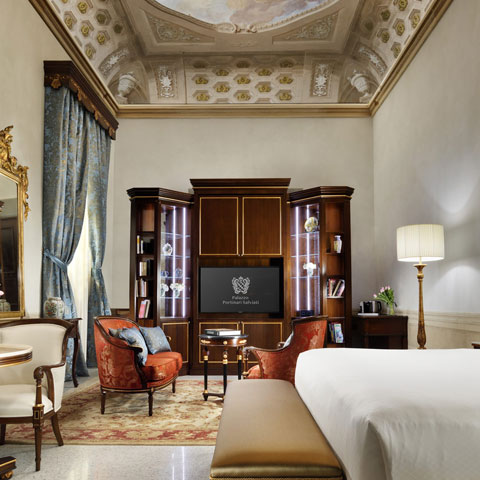 Presidential Suite
Beatrice Portinari
390 mq | 6 adults | via del Corso view
For a personalized offer, please contact our booking department at booking.portinari@ldchotels.com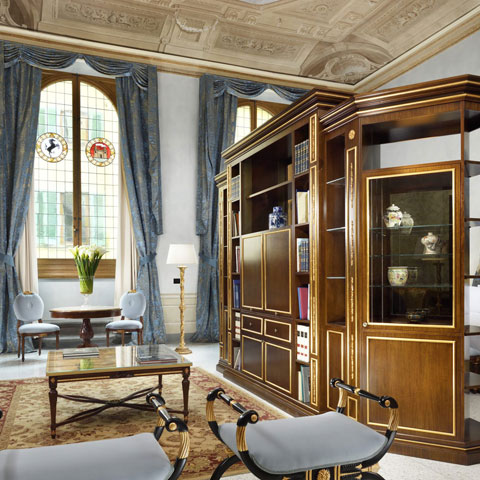 Royal
Suite
600 mq | 10 adults | via del corso view
For a personalized offer, please contact our booking department at booking.portinari@ldchotels.com