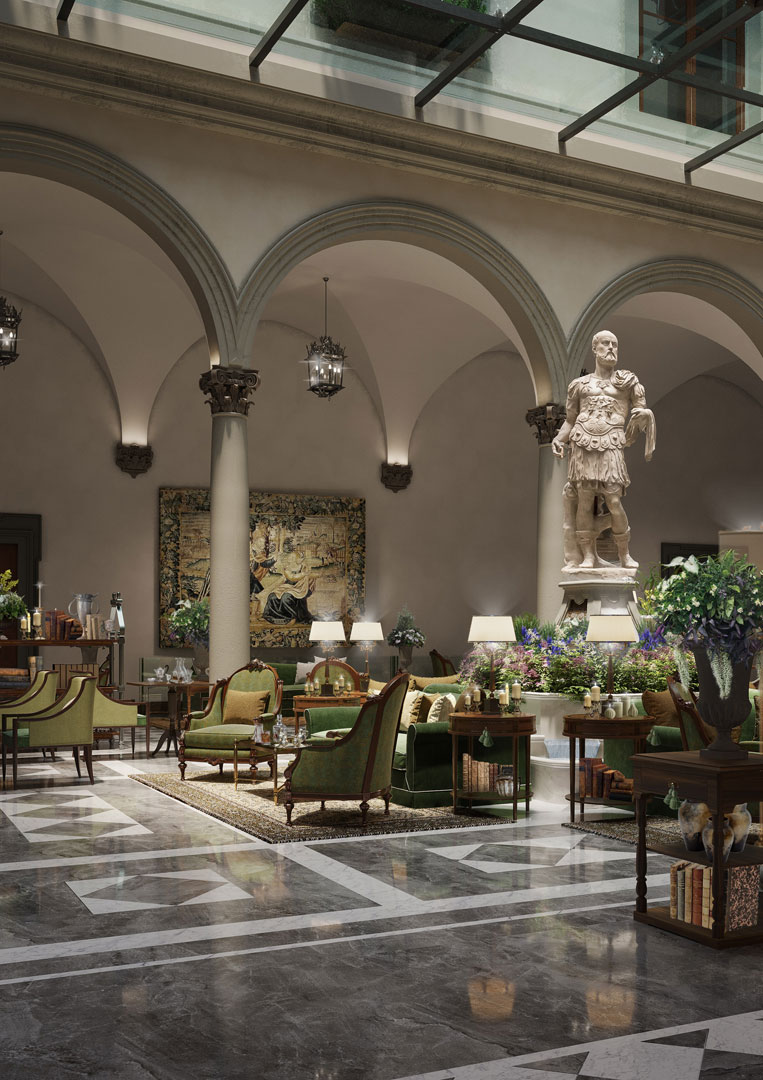 An exclusive palace in the cradle of the Renaissance
Your private
palazzo
Palazzo Portinari Salviati has become an exclusive location of unparalleled historical and artistic value from which to enjoy a unique view of the Duomo of Florence.
The uniqueness of the palace and the tailoring of spaces and services provide a customised setting for your event, whether it be a dream wedding or a special ceremony.
On the piano nobile, the sumptuous 110-sqm salon is designed to host private receptions, joined on the floor below by the exquisite Sala Beatrice, adjacent to the private chapel frescoed by Alessandro Allori.
This magical journey is completed by a culinary experience created by the Michelin-starred Chef Vito Mollica, accompanied by a sophisticated wine list offering the best Italian, French and international labels.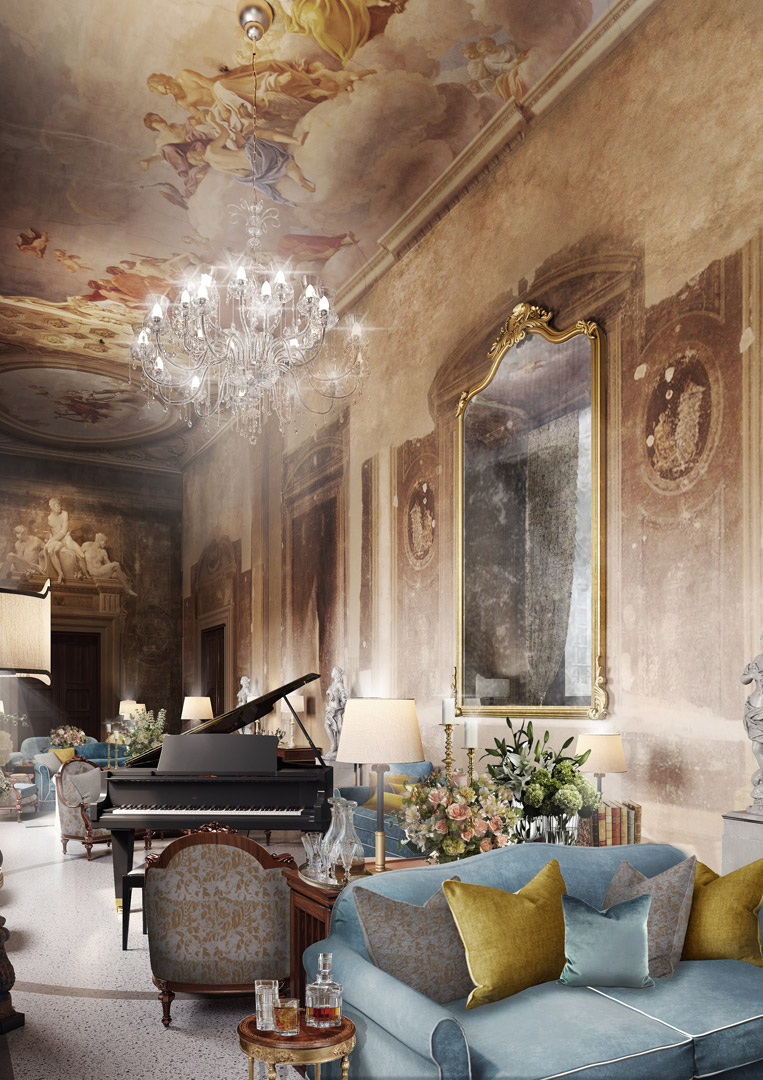 Weddings
& Events
This unique and exclusive wedding location in Florence was the scene of the first meeting between Dante and his Beatrice. It was during a party at Palazzo Portinari Salviati that the deep feeling inspiring Dante's entire life's work blossomed and which still today represents an emblem of pure and sublime love.
To retrace the lives and loves of princes, nobles, poets and famous personalities of history, the Palazzo is uniquely suited to celebrate a dream wedding in Florence or host an intimate reception for a special few.
Customised furnishings, excellent gastronomy and the magnificent historical setting will make your event an exciting and unforgettable experience.