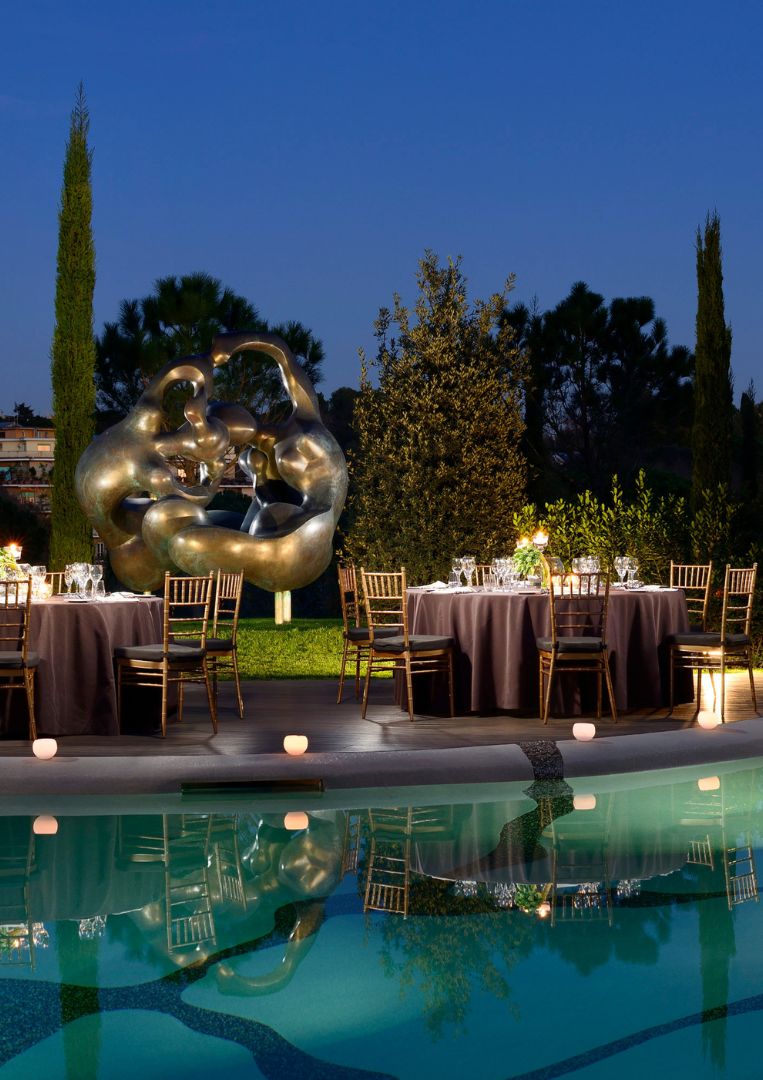 Weddings
The A.Roma Lifestyle Hotel is the ideal setting for your wedding in Rome: from the panoramic terrace overlooking the park to the evocative swimming pool illuminated by plays of light at sunset, perfect for setting up an outdoor reception in fine weather.
Immersed in the hotel park, the outdoor swimming pool is designed like a natural pond, whose shallow turquoise waters flow gently towards the sandy bottom, creating a sensational backdrop.
The refined and elegant interior is embellished with contemporary works of art and designer furnishings, making this wonderful location the perfect choice for an unforgettable wedding.
There are many possibilities for customisation and set-up, from the most sober options for a few close relatives and friends to celebrations with many guests, including symbolic ceremonies in the 'Terrace of Flavours' and evening events that create original and spectacular settings.
A refined and customisable culinary proposal, inspired by the flavours of Italian tradition and the exotic aromas of international cuisine, enriches the offer of excellent services reserved for newlyweds and their guests.