Are you looking for an ethnic restaurant in Rome? The A.Roma lifestyle Hotel stands out on the Roman gastronomic scene for its original culinary proposal inspired by the flavours of ethnic and Mediterranean cuisine interpreted with skill and creativity.
In a space characterised by an elegant and essential style, it is possible to choose between different formulas suited to the most demanding palates: from the refined 'Bar Il Giardino' restaurant, which offers a refined à la cartè menu and a cosmopolitan atmosphere for a signature aperitif, to the innovative 'Sapori dal mondo' restaurant, which for dinner provides a fresh interpretation of a rich selection of traditional Italian and international specialities served buffet-style.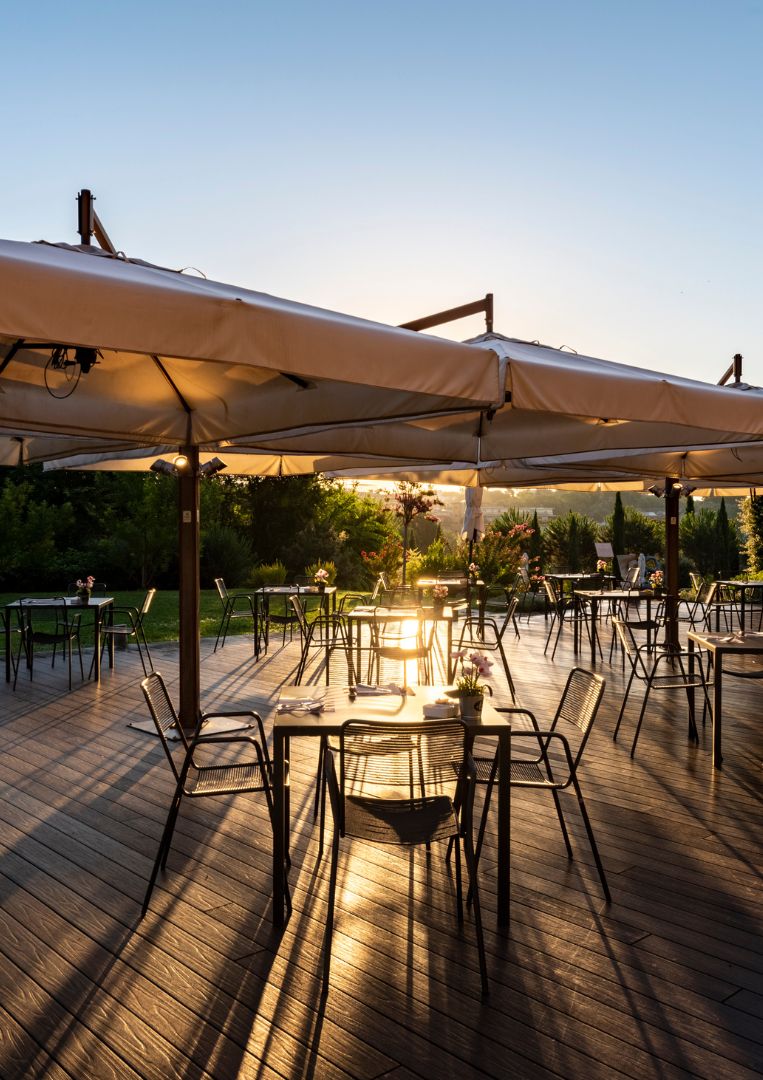 Sapori Dal Mondo
Restaurant
An ethnic restaurant in Romeo restaurant in Rome with an unmistakable charm, "Sapori dal mondo" will welcome you to the colours and fragrances of exotic cultures and local flavours.
The restaurant is inspired by oriental souks, European street food and traditional Mediterranean dishes, alternating local flavours with oriental influences, through an intriguing journey that winds its way between show cooking stations where you can witness the creation of delicious gastronomic specialities 'live'.
The buffet formula offers a wide selection of dishes to choose from: from Japanese sushi to traditional Chinese cuisine, passing through the teppanyaki island, the pizza and pasta station, the salad bar, the barbecue corner and the not-to-be-missed pastry area, a true paradise for gourmands.
The original culinary experience is complemented by fun themed evenings and the possibility of spending hours relaxing, entrusting your children to the entertainment staff who will keep them busy with games and creative activities in the dedicated fun area.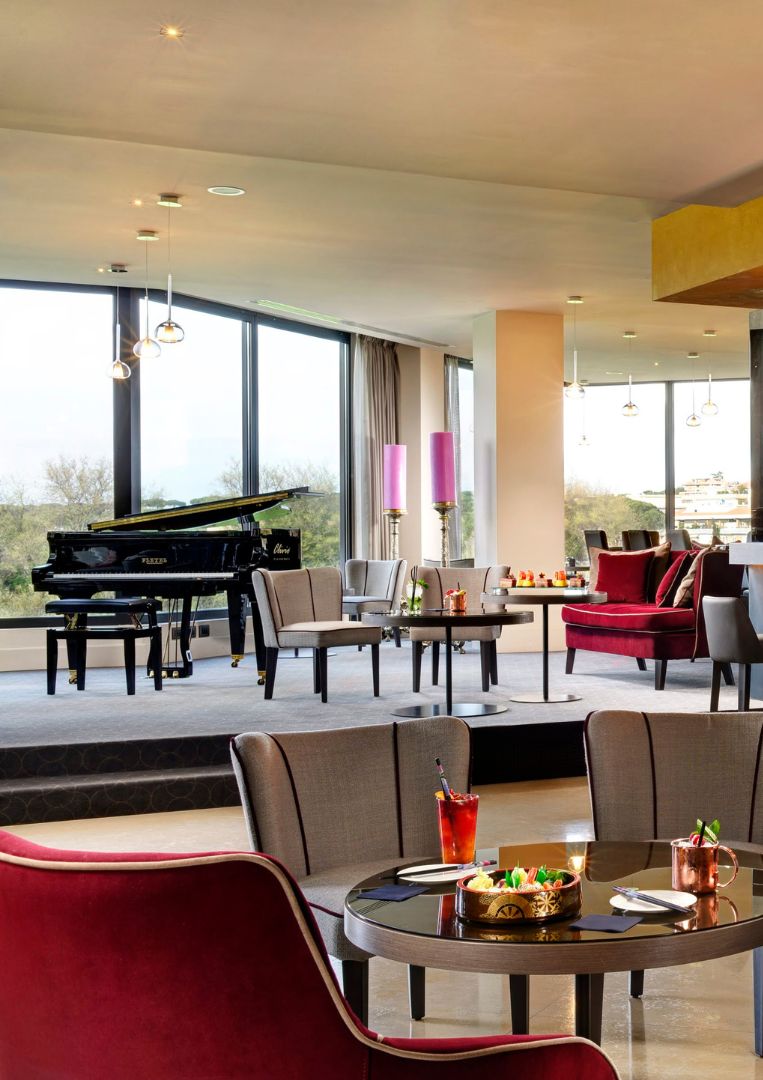 Il Giardino
Restaurant & Bar

In a refined and exclusive setting, the "Il Giardino" Restaurant and Bar welcomes you with its large windows and enchanting outdoor terrace with panoramic views over the hotel's swimming pool and private park.
The exclusive Il Giardino Restaurant & Bar cocktail lounge offers a charming and comfortable setting ideal for relaxing, sipping a fine drink or enjoying exquisite gourmet dishes from our à la carte menu.
The captivating atmosphere of this meeting place creates the perfect setting for any occasion, be it a business lunch, an aperitif at sunset, a dinner with friends or an intriguing after-dinner discovery of fine spirits and creative blends. 
The experience is completed by elegant service and the careful attention paid to our guests.
Sky Stars
Event Lounge
With its mesmerising view of the dome of St. Peter's and the city's spectacular skyline, the Sky Stars Event Lounge, the panoramic terrace of the A.Roma Lifestyle Hotel, is the ideal location for private events, special occasions and exclusive parties.
Sophisticated design ambiences, an intimate and elegant atmosphere and a highly personalised service provide an exhilarating sensory experience that will make your every occasion a refined and unforgettable event.
From sunset until late in the evening, the Sky Stars Event Lounge is the perfect place in which to entertain your guests, celebrate an anniversary, a special birthday, a graduation or a corporate milestone. It is here that a glamorous and captivating dining experience is perfectly combined with a sophisticated atmosphere and a wide selection of customised services and arrangements.